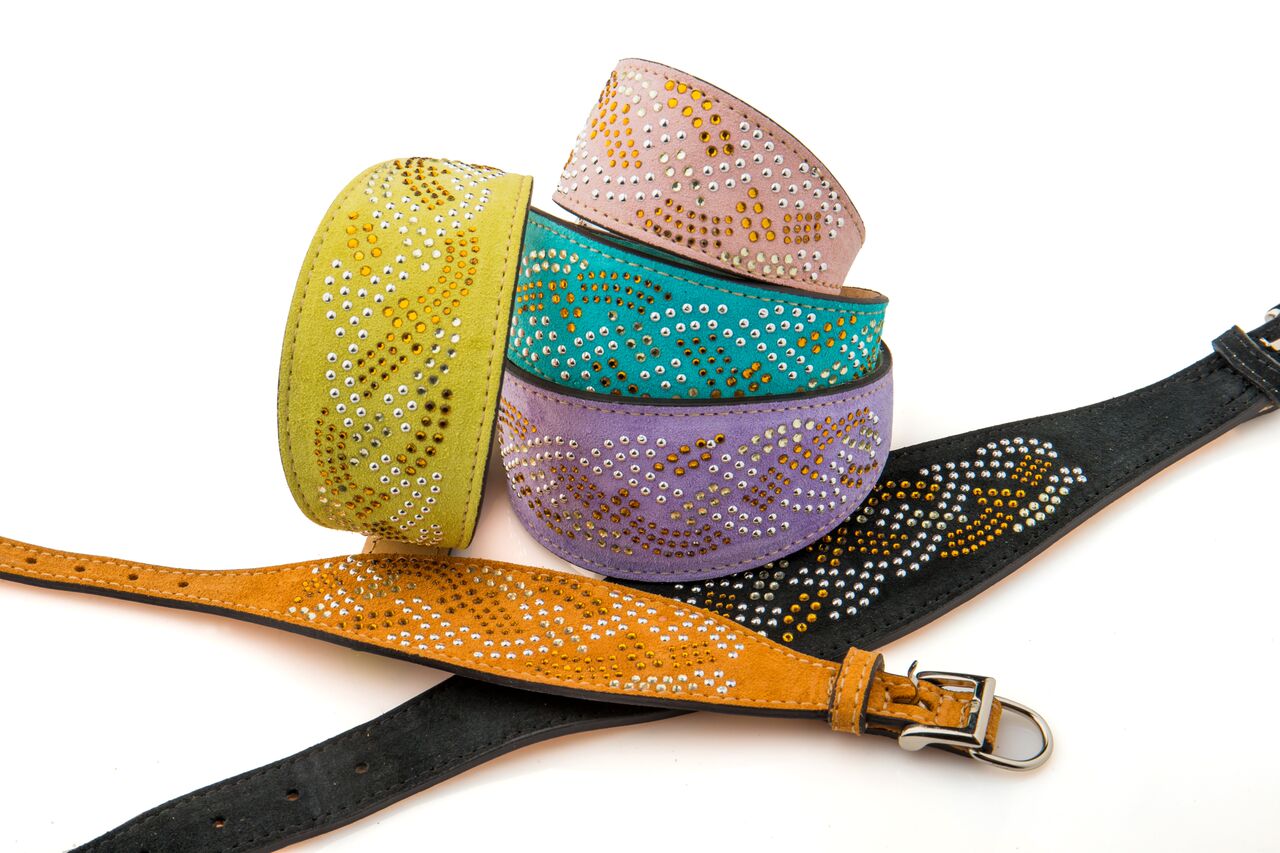 Collars
Cecilia Greyhound Collar
A very special stylish collection of Collars with high quality and luxurious design. In this range there are an incredible variety of colours. Material used are top quality soft suede leather enriched by coloured rhinestones forming a "wave" effect.
We have a range of luxurious Greyhound collars with matching leads, suitable for Italian Greyhound, Whippet and Greyhound.
The leather is of the highest quality Tuscany leather, made in Italy.
Sizes:
S: 50mm x 30 cm
- Length to first hole: 20.5cm
- Length to last hole: 25.5cm
M: 50mm x 35 cm
- Length to first hole: 26.5 cm
- Length to last hole: 31.5 cm
L: 60mm x 40 cm
- Length to first hole: 27 cm
- Length to last hole: 35 cm

Colours:
- Light Blue
- Purple
- Yellow
- Beige
- Black
- Pink
Delivery:
We usually dispatch within same working day if paid before 14:00 (excludes weekends and holidays).
VAT Price: 20% (included in the listed price)
Return Policy:
We can accept returns within 14 Days when the goods are kept in 100% new condition & unused with original packaging as it was sent. Return postage costs will be paid by buyer and a signed for delivery should be arranged or we will not be responsible for any goods that are not sent by signed for couriers as proof of delivery and receipt.